IT outsourcing is a multidisciplinary set of IT services that will allow you to enjoy a functioning IT infrastructure without any complications or concerns. We offer to maintain your organization's IT infrastructure and to provide infrastructure's compatibility with security standards and to make sure that all problems are solved fast and efficiently.
We perform:
server maintenance;
IT resource management;
Remote monitoring and support provision;
User HelpDesk services;
averting disturbances in the operation of computer systems;
supervision of the operation of operating system and averting of disturbances;
software management;
subcontractor management;
development and implementation of business continuity plan and disaster recovery plan.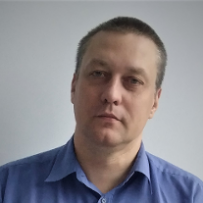 Uldis Stirna
Head of IT Maintenace