Robotic Process Automation (RPA) is a new type of automation of business processes – a platform which permits software robots to perform tasks and activities in software by interacting with it in the same manner as a human. It saves man-hours spent for manual tasks and decreases the level of errors. It frees up your time to create added value for clients and for activities to increase income.
RPA is like a virtual colleague who:
automates simple tasks and processes on the basis of the set criteria;
is capable of performing daily tasks following a special set of provisions where each activity can be defined by "yes" or "no";
can operate 24/7;
cannot analyze and make complicated decisions.
In most cases, RPA is used:
for data recording: a robot obtains electronic data and records them into another system, for example, an invoice received in email is recorded in accounting system;
for data validation: data compliance and accuracy is verified based on different sources of information;
for time-restricted works: in specific dates, periods, for example, processing of monthly reports;
for system integration: processes where people perform data transfer between system which are not integrated.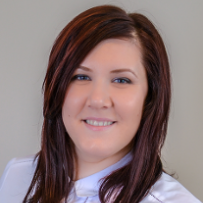 Līga Kreicberga-Avotiņa
Head of Business solutions