During IT infrastructure analysis, we collect information on the compliance of the resources to the business requirements and goals, regulatory provisions and legislation.
In the result of the analysis, clients obtain overview about the risks that might occur in the operation of the company and recommendations on how to avert these risks. The analysis will help to understand how the investments that have already been made can be optimized and how to do more with the resources that already are at your disposal, and how to ensure expanding and a stable development proportionally to increasing needs of the company.
Within the framework of complete analysis of IT infrastructure, the following are conducted:
IT resource analysis;
IT security and software analysis.
Veicam arī daļēju pārbaudi, ņemot vērā uzņēmuma prioritātes.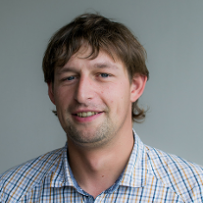 Vladislavs Tolmačovs
Head of IT Development