We develop various suitable solutions for cases of non-standard problems and for improvement of business processes. If the existing business management systems do not provide the necessary functionality, we can help by implementing:
internal and external web applications;
automated procedures for data reading, transforming and transferring;
integration of the existing systems, including, processing and integration of the contents of files;
the use of API, EDI and Web services (for example, Edisoft, Telema, Box API, Dropbox API, Google Drive API).


Examples for the solutions implemented by us:
internal web application of the organization for the preparation of reports and depicting standard information from ERP system in the form of dashboards;
integration between two or more systems for receiving and sending data with data converting solution;
interface for barcode scanners in the warehouse for receiving, moving and packing of products, integration with ERP system;
transformation of various text files and automated importing of data in BI (Business Intelligence) application;
automation of various sales, service, warehouse, financial and other processes and work assignments, web interface, integration with ERP;
Time tracking and work time recording system, integration with the existing access control system, data export for salary software;
web catalogue of goods and services for storing, arranging and transforming inventory data;
public webpage for social project Enģeļa pasts (Angel's Mail) of charity association "NSUS".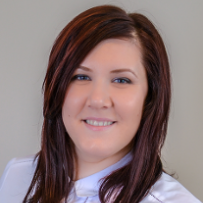 Līga Kreicberga-Avotiņa
Head of Business solutions