Implementation of the process management system grants the following benefits to the company: higher added value, increased work efficiency with lower costs, better control over the processes, unified and coordinated information,etc. In order to improve the efficiency of business processes, it is necessary to obtain clear understanding about current processes and the results of their operation. Understanding of "as-is" is the beginning for the direction towards "to-be"; having understood the current status of processes, you will be able to determine faster the areas requiring improvements and how they can serve for the aims of the company up to a maximum extent.
Our services in the implementation process management solution
We introduce process management solutions by using globally recognized tools and, when necessary, we assist also in the development of standards of processes and the model:
we assist in defining the standard and basic structure of processes;
we perform discovery and modelling of processes;
we conduct training of employees in the process modelling;
we make adjustments in the management tool;
we provide consultations in the process management matters;
we ensure necessary infrastructure support (installation, maintenance of the server).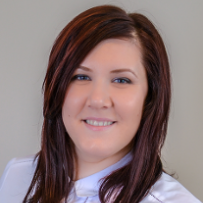 Līga Kreicberga-Avotiņa
Head of Business solutions