We provide application implementation project management services and ensure supervision over system implementation or the development of custom applications.
If the implementation of a system or the development of a project is facing difficulties, deadlines are not met and the terms agreed are not fulfilled, we connect to the project which has already been started and provide assistance to finalize this project. After that, in the stage of maintenance, we can ensure further cooperation by performing the management of the developer's tasks and the control of fulfillment in order to ensure maintenance in accordance with a certain schedule of work and time.
We are also competent in taking over the development and maintenance of several applications of the company as well as to make their improvement:
to introduce the control over the versions of applications and the process of version renewal;
to perform the standardization and arrangement of the application code or its rewriting;
to make integration between several systems and to develop other additional functionalities;
to perform system check and bug prevention.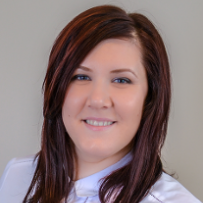 Līga Kreicberga-Avotiņa
Head of Business solutions