We offer our knowledge and resources for the administration and monitoring of your ICT infrastructure. We ensure that your IT equipment is available and performing to the level expected and required to maintain your business.
We will create monitoring solutions so that you can:
receive timely reports on an existing or potential problem;
avoid downtime;
view the monitored device in real-time 24/7, regardless of its physical location.
All historical data on equipment and its condition are preserved, which helps to assess the load dynamics over time and to anticipate and eliminate potential problems in a timely manner, making the ICT infrastructure more flexible and subordinate to your business needs.
It is possible to monitor anything that is achievable on the network. Contact us and together we will create monitoring solutions tailored to your company.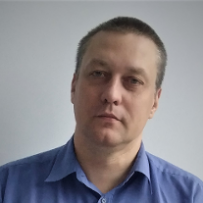 Uldis Stirna
Head of IT Maintenace